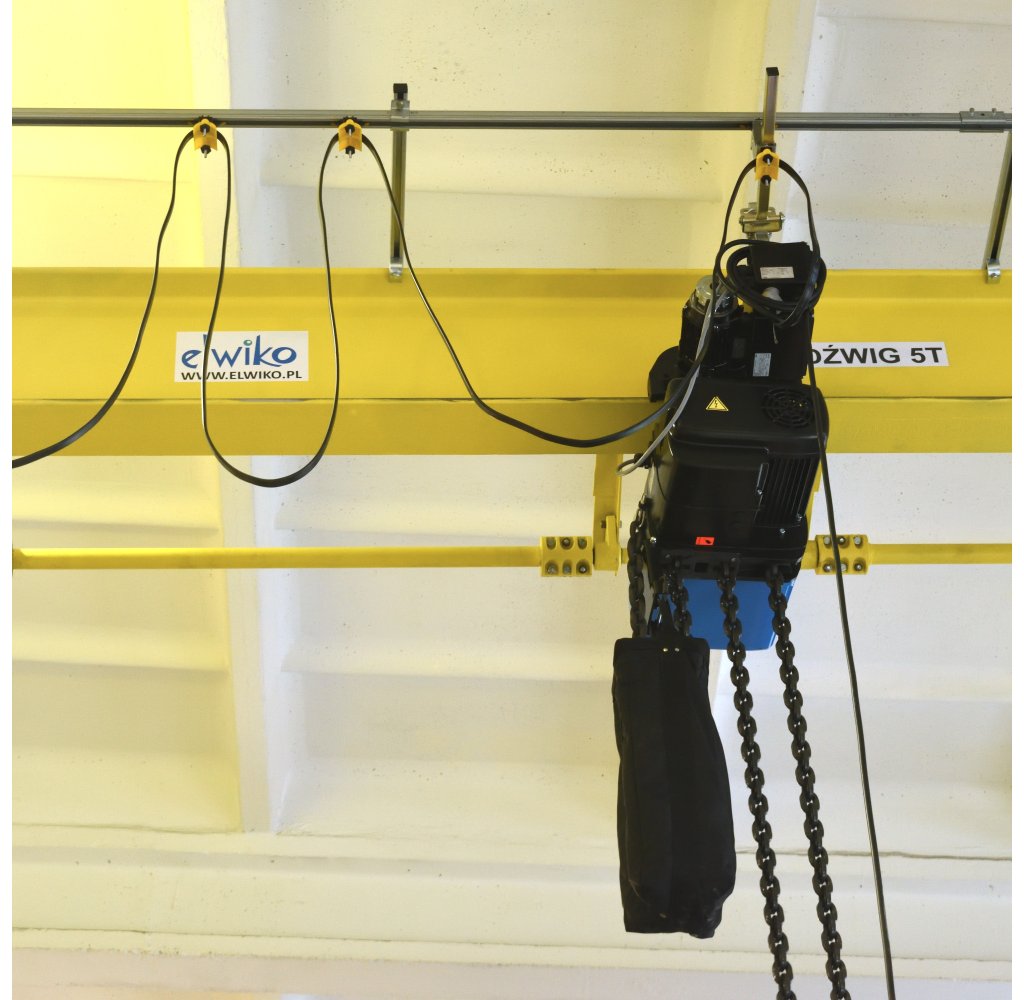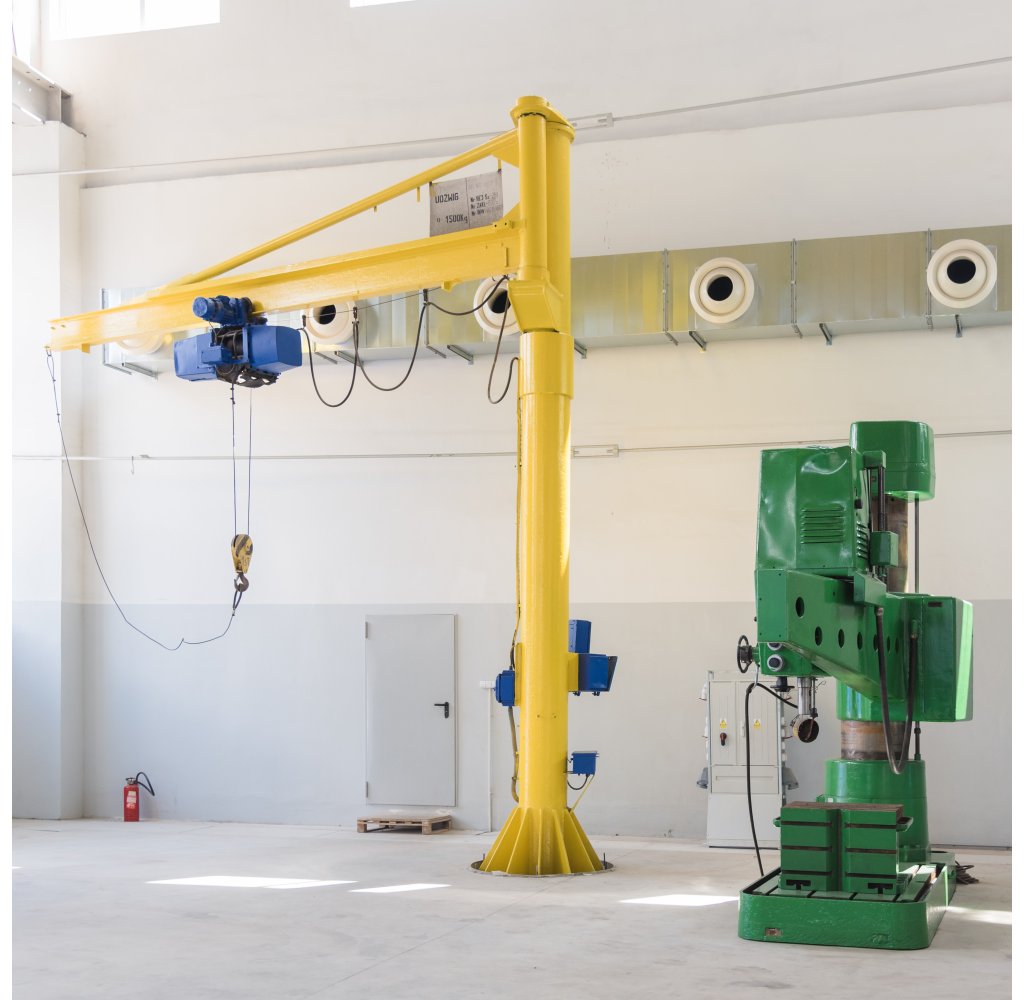 Nowadays it is difficult to imagine a construction site without tower cranes, a seaport without handling cranes or a factory without cranes. Handling equipment has become a key piece of equipment for the vast majority of industrial plants. The variety and specialisation of handling equipment has resulted in a wide range of specialised machines for the vertical and horizontal movement of loads and people over short distances. Elwiko has been dealing with such equipment for many years. We offer customised equipment to meet even the most exacting requirements. Thanks to our own production and proven component suppliers, we provide you with devices of the highest quality. Our portfolio includes, among others:
Overhead cranes
Overhead travelling cranes are crane machines in which the lifting and lowering mechanisms move along a crane girder that runs on a running track. The working area of the crane is limited by the length of the runway, the length of the girder and the lifting height. Our product range extends from lighter suspended cranes to long-span overhead cranes for handling large masses.
Jib cranes
Cranes are another piece of crane equipment in which the lifting and lowering mechanisms move on an arm fixed to a column or wall. The working area of the crane is limited by the reach of the arm, the angle of rotation of the arm and the lifting height. We offer a wide range of pillar, wall-mounted and staggered cranes that do not require anchoring. We also offer electric mobile cranes, which are mainly used for assembly work on construction sites, the relocation of already installed equipment and for handling purposes. Their greatest advantage is that they can be used indoors.
Hoists, winches and trolleys
The hoists, winches and trolleys that have become a permanent feature of our range are characterised by their technological advancement, high durability and modern design and compact construction. We sell all types of hoists, winches and trolleys. We distribute electric rope hoists, manual chain hoists, electric chain hoists and many other devices. We work with leading national and international manufacturers.
Platform lifts, car lifts and jacks
We are a supplier of platforms, car lifts and jacks. We sell mobile platforms in self-propelled and pushed versions, as well as stationary mobile platforms (scissor lifts) in electric or hydraulic drive versions.
Lifting accessories
We offer lifting accessories according to customer's specifications. These include items such as lifting traverse, transport handles and balancers. The range also includes hooks, blocks, ropes, chains and slings. We also have the equipment needed to supply power to the crane equipment: cable trolleys, cable rails and cable reels. With a view to ensuring the safe and reliable operation of the equipment, we only supply parts from tried and tested and recognised manufacturers
Regardless of the type of UTB equipment, we always provide:
professional service and advice on selecting the right equipment,
selection according to individual customer needs,
comprehensive service of the order, starting with the design, through workmanship and assembly, assistance in registration with the Office of Technical Inspection,
service and maintenance of the equipment.