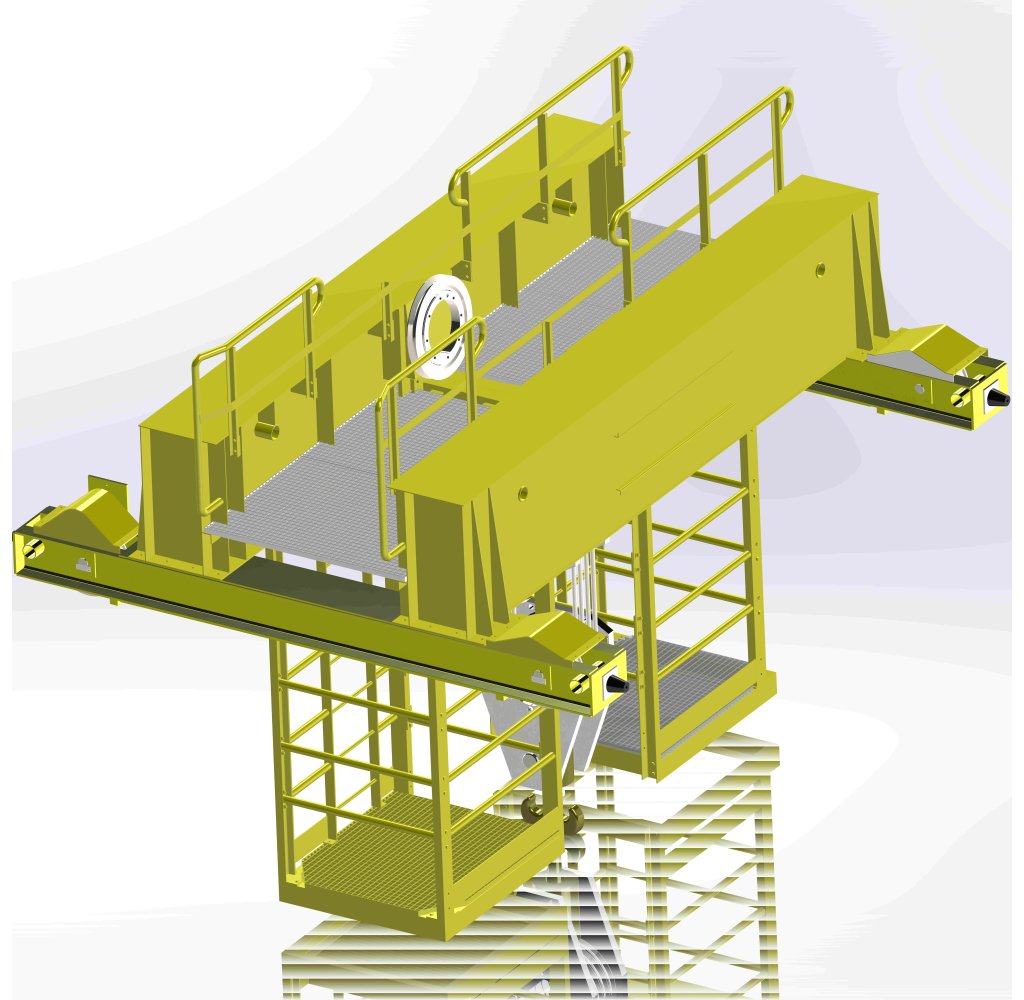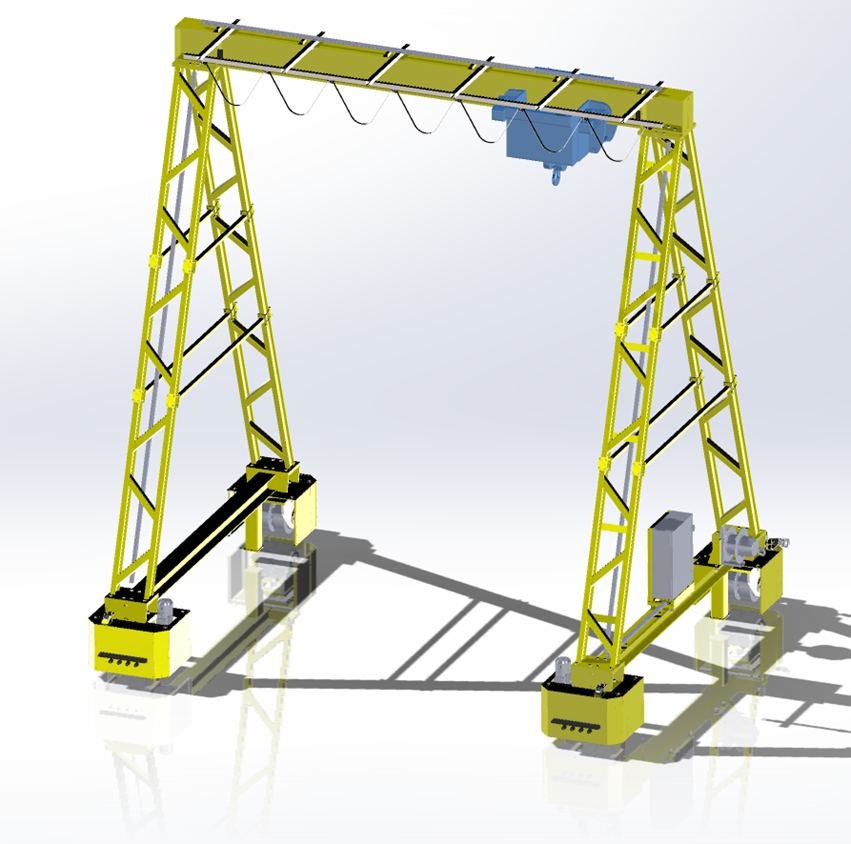 We are involved in the manufacture of both standard and bespoke, customised solutions.
Our projects begin with a detailed analysis of the customer's needs, allowing us to propose a safe, functional and ergonomic device.
The individual approach to each project ensures that the device is adapted to all working conditions. This enables integration with the customer's existing installations, as well as with newly planned process lines.
Our many years of experience guarantee professional solutions that meet your expectations and comply with the standards for the type of device.
We work in a modern 3D CAD environment which, if required by the customer, enables us to prepare 2d technical documentation and full 3d visualisation.
FEA analysis software provides the ability to carry out calculations for complex structures, which ensures the safety of the components being made while optimising their production costs.
As part of our projects, we realise:
standard and non-standard crane equipment and auxiliary instrumentation of any type,
test stands,
transport and handling trolleys,
crane shafts,
steel structures,
technological instrumentation.