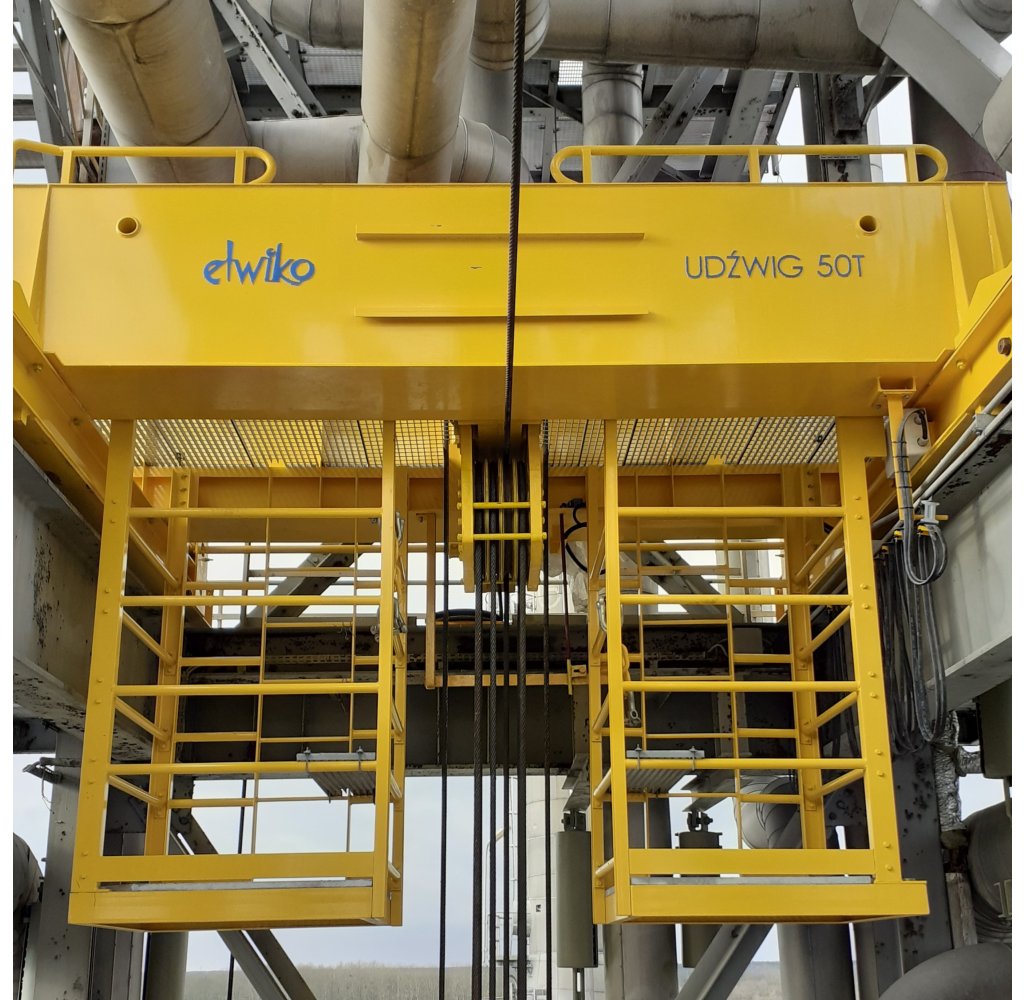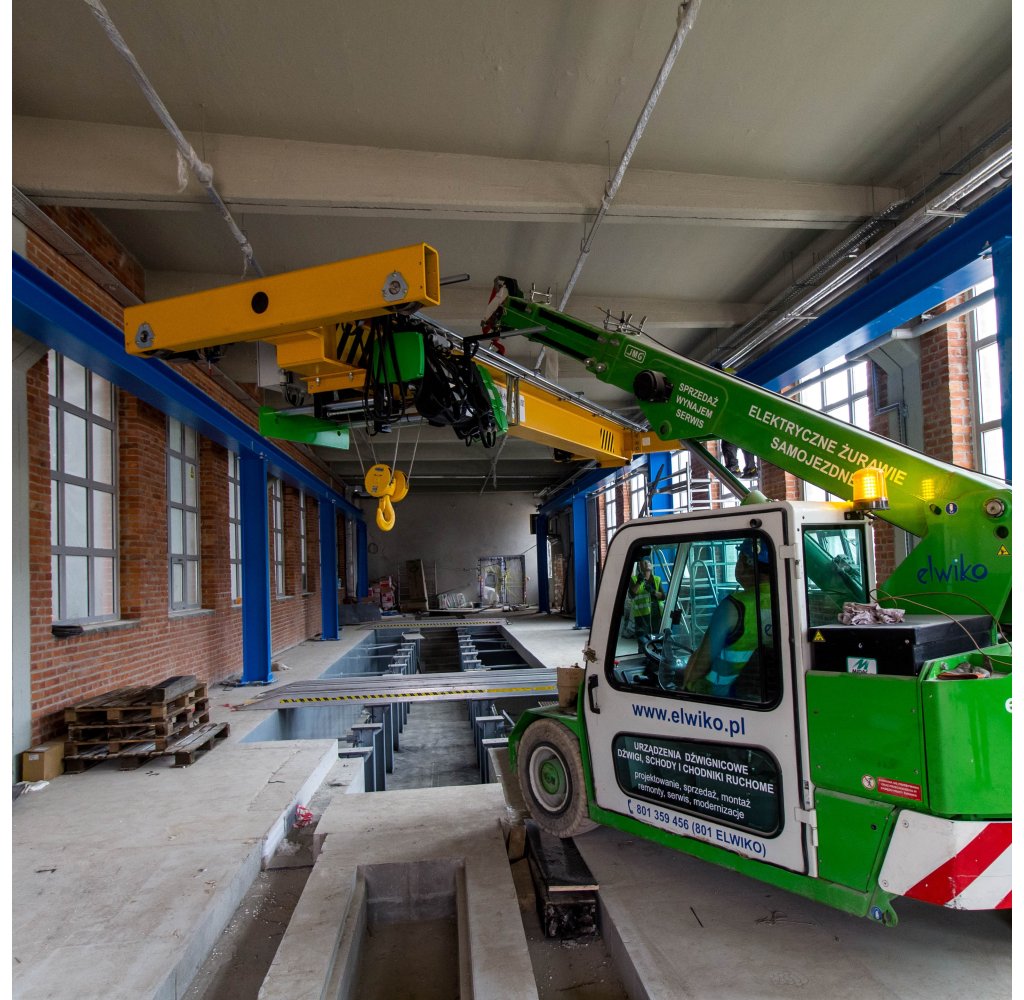 For more than 35 years, our business partners have been able to count on a wide range of lifting and crane equipment. We act as a one-stop shop: we offer, sell, deliver and assemble equipment that is sure to increase the efficiency of your business, whether on the factory floor, at the construction site or in the vehicle workshop. For industrial plants, we design and supply fully customised crane solutions (also with individual design, fabrication and installation of steel structures), including: overhead cranes, cranes.
In addition, we offer the supply and installation of electric and manual rope hoists, chain hoists, platforms, hoists and many other handling equipment.
Based on the steel structures we manufacture, we also carry out installations of equipment in both plants and large-scale factories, under the most unusual conditions, without interrupting production and ensuring maintenance. We carry out machine relocations as well as major overhauls and start-up work throughout the country.
We guarantee our customers an efficient service and fast delivery to site of any equipment ordered. We pay particular attention to the highest quality of products and services.